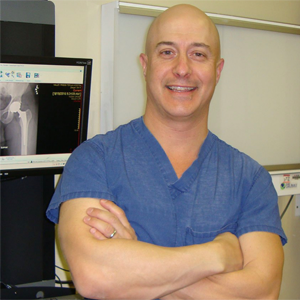 As a an industry leader in orthopedic surgery in Los Angeles, Dr. Erik Zeegen has transformed the lives of many joint replacement patients using the latest techniques in hip and knee replacement surgery. By using advanced techniques like the direct anterior approach for hip replacement, less invasive total and partial knee replacement with robotic arm assistance, patients can experience a rapid recovery, recover at home with minimal hospital stay, and return to a healthy, active lifestyle.
Dr. Zeegen also specializes in the complex surgical treatment of revising failed joint replacements performed by other surgeons. As Chief of Joint Replacement Surgery at UCLA, he is considered a top joint replacement surgeon in California, with many local orthopedic surgeons referring complex cases to him due to his level of experience and outcomes. Dr. Zeegen strives to bring a new lease on life for those who suffer from daily hip and knee pain. He is well known for his meticulous attention to detail and caring, compassionate demeanor. He is a doctor that takes the time to listen to your needs and delivers optimal outcomes in knee and hip replacement surgery.
As one of Los Angeles' most prominent joint replacement surgeons, Dr. Zeegen was voted one of the top 70 hip surgeons in the U.S, authoring many papers and textbook chapters on the topic of hip and knee replacement surgery for professional audiences worldwide. He has also presented lectures at national and international meetings on the topic of knee and hip replacement surgery.
We invite you to explore our website to learn more, and contact our office to become a patient today.