Is There Such Thing as Outpatient Total Joint Surgery?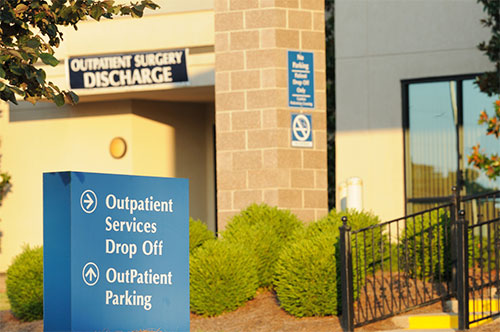 Replacing an irreparably damaged joint with an artificial one used to require extensive surgery. You would also have a painful recovery requiring several days at the hospital and occasionally in a rehabilitation center. Not anymore! Provided you meet certain criteria, you could leave home in the morning and be back home by evening having completed total joint surgery.
It may sound too good to be true, but outpatient total joint surgery has arrived. The surgery is performed in a minimally invasive manner through small incisions on the skin resulting in minimal scarring. There is less damage to the tissue surrounding the joint, less pain, less bleeding and possible reduced risk of infection. Your recovery is quick in the comfort of your home with rapid gains in strength and mobility. All this is made possible due to the use of cutting edge technology, improved anesthetic techniques, and initiation of physical therapy rehabilitation soon after surgery.
Of course, you need to be a candidate for this type of a surgical express pathway. You should not have any underlying medical complications such as heart disease, liver conditions, diabetes etc. Following surgery, good home support is mandatory. After a complete physical and a go ahead from your primary care provider, your orthopedic surgeon will decide whether you meet all the criteria for an outpatient procedure.
With outpatient total joint surgery, you can be sure of a rapid return to your daily activities with better strength and function to such a level that you may even forget you had a joint replacement!!
Erik N. Zeegen, M.D., a board-certified orthopaedic surgeon, is one of Southern California's leading joint replacement surgeons. His practice is focused on hip and knee replacement surgery, including revising hip and knee replacements that have failed. http://www.socaljointreplacement.com/